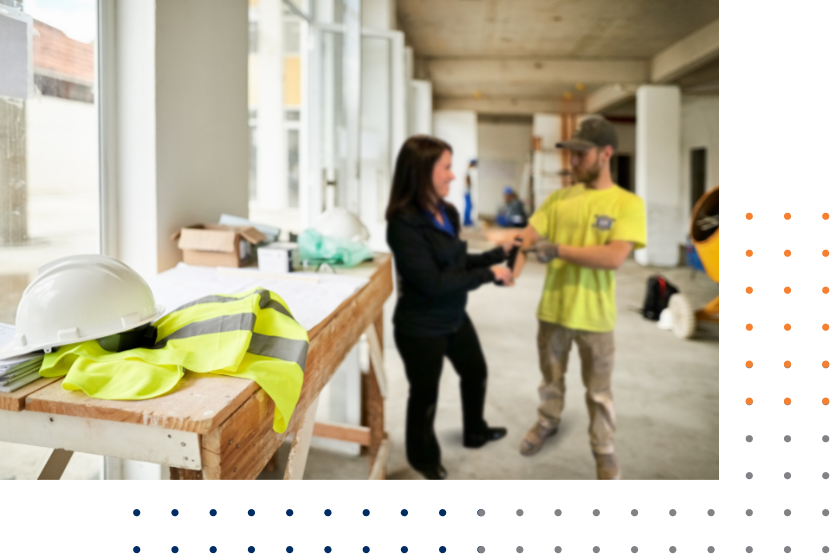 OnsiteWorks for Injury Prevention
At ErgoWorks, we prioritize your employees' health by engaging a variety of injury prevention strategies as part of our OnsiteWorks service. Our highly trained therapists are onsite at your location on a weekly schedule for hands-on, compassionate care for soreness and discomfort. All interventions are within OSHA guidelines for first aid care. This service reduces your company's sprains and strains by recognizing and addressing symptoms before they become an injury on your OSHA 300 log. This weekly presence builds trust and engagement with employees and we cover anything within two hours of the Greater Twin Cities Metro Area!
Need a flexible option? ErgoWorks has an on-demand service that brings a therapist to your jobsite or brick and mortar location within 48 hours for hands-on, compassionate care for a per-visit fee.
Personalized Care
Our one-on-one sessions empower employees to share their experiences, aiding us in discovering the root causes of their discomfort.
Comprehensive Techniques
Following OSHA guidelines for first aid care, we offer various interventions like massage, soft tissue work, and education/coaching, delivering immediate relief and lasting results.
Workplace Insights
By observing employees in their work environments, we can report any ergonomic risks and offer real solutions for improved safety and comfort.
Easy Scheduling
Our online scheduling system streamlines the process, allowing employers to efficiently book visits for their employees.
Full Transparency
Monthly metrics provide a clear overview of care progress, visit durations, and the number of work-related and non-work-related visits over a set period of time.
When you partner with ErgoWorks, we work with you to
reduce the rate of work-related injuries

and

improve employee productivity

. Join us in creating a culture of health and wellness in the workplace. Learn more about our services by clicking the button below that best describes you.

"The ErgoWorks professionals that provide services at my company are highly skilled, reliable, and dedicated to providing innovative early interventions while fully supporting our health and wellness goals. Partnering with trained and trusted specialists has greatly improved injury prevention education at our site."
EHS Sr. Manager, BioMedical Manufacturer

"Beth and the ErgoWorks team performed functional job analyses of several of our field and office positions. The functional JHA enabled us to verify or update the job's essential duties, skills, and physical demands. In addition, information gathered has been beneficial improving risk management (i.e., injury prevention, ergonomic assessments, ADA compliance, identification of training/ development needs) within our organization."
Occupational Health & Safety Manager, Engineering Firm

"Ergoworks has improved my safety program in ways I could not imagine. Their presence has allowed me to focus on preventative practices that have positively affected our safety culture. They have added a level of trust into our program that did not exist before, which makes our company better!"
Safety Director, Manufacturer
It's time to create a culture of safety in the workplace. Work with a partner you can trust.